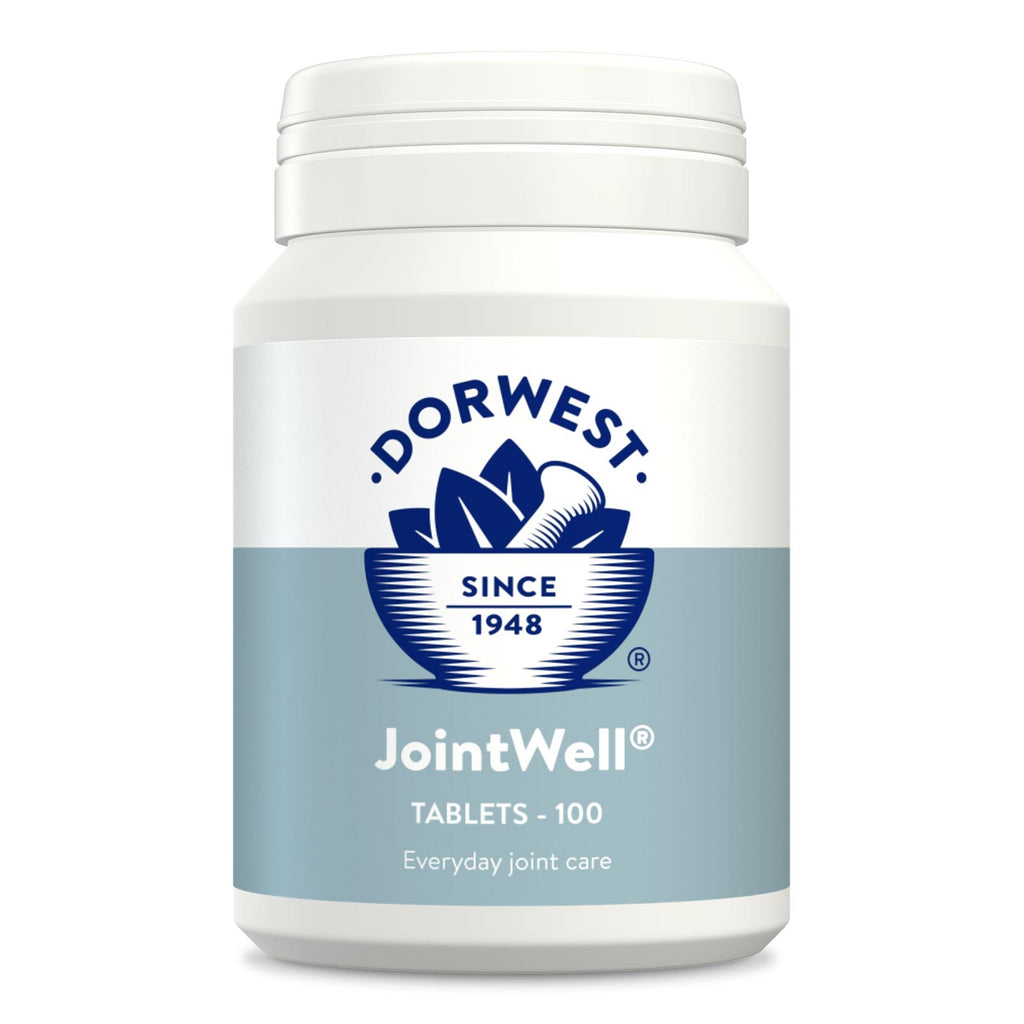 dorwest herbs
Dorwest joint well tablets
 Expertly formulated with vets to help maintain long-term joint health, JointWell®'s unique combination of proven natural active ingredients promotes a healthy joint environment, supporting suppleness and flexibility for free and comfortable movement:
Glucosamine: Produced naturally in the body, this amino sugar cushions the joints to maintain comfort and mobility.
Chondroitin: As one of the essential building blocks of joint cartilage, chondroitin ensures the elasticity of cartilage, which is essential for joint shock absorption. Supplementation helps keep cartilage hydrated and supple, maintaining joint function and strength.
Vitamin C: Helps maintain the health of collagen - a key component of the joint support structures
Zinc:  Important for the maintenance of cartilage health, especially when it is at risk of damage.
Hyaluronic acid:  A naturally occurring gel-like substance, hyaluronic acid is an important component of joint fluid, which lubricates the joint, promoting mobility.
---
Share this Product
---
More from this collection